Schedule Private Sessions by Phone: +1 (505) 577 . 5775
Rave Reviews & Testimonials
People are Talking & They Say the Nicest Things!
(Video and Written)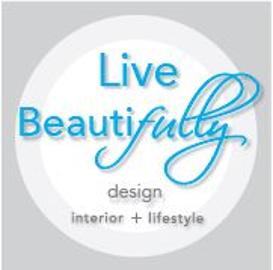 "Working with Sandee has been life changing for me! She is skilled, masterful and knows how to get to the heart of the issue very quickly. I have also taken many classes with Sandee and learned some very powerful and effective tools that I use on a regular basis for myself and with my clients."
Live Beautifully, ~Mary Lindsey Wilson, ASID
d e s i g n e r . m u s e . p o s s i b i l i t a r i a n
"Sandee is a tremendous healer she helped me understand how many of my past life issues are still affecting me today, she also taught me how
to heal those issues. I had a car accident where I hurt my head and
Sandee removed the pain and swelling from the injury."
Thanks ~Heather
"Met Sandee Mac in 2006 at her shamanic workshop and am still learning from and with her.
First and lasting impression is that Sandee embodies accountability, empowerment, integrity, compassion, sense of humor with gifted teaching abilities as she shares extensive information while she engages and interacts with attendees to garnish the most to enhance their lifes and/or healing practices. Her eclectic knowledge has greatly enhanced my career as a hypnotherapist with EMDR and energy work as reiki, shen, jin practitioner. I so honor her unique spirit."
Kudos. ~Marye from California Bay Area
"I met Sandee at the Tucson Gem & Mineral Show a few years back. We struck up a conversation as I had noticed she was using her pendulum on various shungite pieces and I had never seen her technique before. I used a pendulum (strictly an amateur compared to her!) but not in the manner she used hers. She shared with me her background and experience in dowsing and healing. She was kind enough to ask me if there was anything in particular that I needed help with. I asked her if she could help me with a knee problem, and she did a work up, clearing old energies that were hindering any progress towards healing.
Something remarkable happened. While doing her work up and dowsing for the problem, there was a loud, very audible POP! that emanated from my knee. I could feel that I had movement (and no pain!) in my knee that I hadn't had in many, many years. She had released old patterns of locked up energy in my knee. I could walk without pain and the difference in my knee from before she started the healing and after was dramatic. It put me on the path of healing a chronic knee problem I have had for over 20 years.
I am forever grateful for having met Sandee and for what she has done for me (and for other friends as well) and am honored to call her my friend."
~Tim - Tucson, AZ
"It has been a wonderful and enlightening experience knowing Sandee Mac and continuing this special relationship for the past 9 years. She has brought her skills, tools, talents and knowledge to benefit all of us in our Florida Dowsing Chapter, where many of us shifted our limiting belief systems, thus increasing mine and others heightened awareness and well-being. This is the Sandee Mac I know and love. She has helped me greatly on this journey. Thank you, Dear friend." ~Mary Pedi, The Villages, Florida
"As an energy healer and a Landmark Worldwide graduate, I am deeply grateful to have met you. We have only had a few appointments, and I could share for hours about what I got out of our calls. Your power to remove my "act" and have me embrace a new belief instead is priceless. Getting rid of several fears including a fear from getting in trouble and being accountable are making a huge impact in my ways of being and living my life. Thank you for clearing my past lives around my parents and enabling me to have a profound connection with my parents while they're still alive. I can't wait to see what else I get to create in my life with your help."
~DB San Jose
"Working with Sandee Mac literally saved my life. I suffered with depression my entire life, grew up in an emotionally abusive environment. I had tried everything from traditional therapy, positive thinking, conventional drug therapy but they did not work. Some worked for a short time, but the depression always came back. I was at the end of all hope when our paths crossed. If not for the work I did with Sandee Mac I am sure I would not be here to write these words. Her methods got to the roots of all the issues and deep, transformational healing took place. When the student is ready, the teacher will appear. I am so thankful my teacher, Sandee Mac, appeared." ~Anne Chamberlain
"So many experiences with Sandee ...
She helped me complete an issue of forgiveness that I've worked on for 25 years.
When I put my back out while traveling, I called Sandee immediately. I couldn't move or bend to pack my suitcase to go to my next stop. After answering some questions while Sandee cleared emotional & past life issues, I was back in action with only a slight delay.
I had a major pain in my hip that would have required walking with a cane. I made a phone call to Sandee and she had me walking normal shortly after.
When I broke my leg skiing (a spiral femur fracture), a phone session with Sandee while in the hospital got me out of bed for the first time and continued work with her helped bring me to full recovery.
While under psychic attack (which I didn't understand how it was possible), feeling like I had a knife in my solar plexus, Sandee got to the core of the issue and quickly resolved everything. I was dumb-founded how such an intense pain could come & go so quickly.
There have been many more physical and emotional issues Sandee has helped me with over the years. These are few that come to me quickly. Sandee's vast storehouse of training and wisdom is way beyond my comprehension. It's amazing how she can guide us through her research by asking questions. We can heal through a phone call from the comfort of our own home or where ever we are. Fortunately I don't need to understand how it works … it just does.
I've been so impressed with the results from Sandee's work that I've been hosting workshops for her. She is a FABULOUS TEACHER, and many in our small town arrange their schedules around Sandee's visits a couple of times each year. Don't pass up the opportunity to experience the miraculous results from this amazing woman!"
~Love & Blessings. ~Megan Lorimer, Prescott, AZ
A client talks about her experiences and outcomes
with Sandee's work.